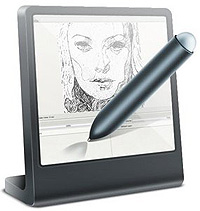 PostworkShop Pro adds new dimensions to creative workflows for artists and professional designers that want a distinctive look to their art. With the ability to layer and blend over 400 built-in PostworkShop styles, create and build your own unique styles, and exchange data with industry standard graphic applications like Adobe® Photoshop®, PostworkShop Pro is transforming the possibilities.
Features:
Natural Media Art Styles
Experiment with over 400 natural media looking styles under the categories of drawing, graphic arts, oil painting, watercolor, pencil sketch, acrylic painting, and photo effects to transform your image into a digital painting much faster than can be done manually.
Life like painting techniques
Painting techniques and drawing techniques follow the lines and contours of the image just like a real artist delivering a quality rendition whether your original was a photo, fractal, or 3D render or vector illustration.
Customizable Artistic Styles
Modify the style properties such as brush width, pencil line length, or number of passes to tailor the computer painting or drawing effects for your image.
Image Manipulation
Enhance the input image's brightness, saturation, rotation, scaling etc. with our photo editor tool ensuring the highest quality output. Preserve the quality of your image with the ability to specify the image DPI.
Unique Layering Effects
Layer, chain, re-order, and blend any of the 350 artistic styles, multiple images, and text layers to achieve limitless combinations and continually create unique digital art effects.
Node-Based Graph Editor
Build your own styles easily with the node-based filter graph editor by simply dropping existing styles, connecting input and output pins to generate something truly unique. Or just blend and tweak a few existing styles and save your layered composition as a new style.
Image to Painting Tool
Customize the painting techniques and brushstrokes with the built-in brushes, import your own scanned brushes or add photoshop brushes.
Color Management
Extract color palettes from images, import palettes, delete, add, view or save colors within our flexible Color Palette Editor.
Flexible Digital Art Tools
Save the final look as a style in your favorites that can be applied and adapted to other images. Whether completing photo retouching or working on a book illustration the saved style can be applied without trying to duplicate it a second time.
Layer Masks
Apply styles to sections of your photo for a creative edge: determine which areas your image will participate in the application of a style with the Layer Mask.
Digital Painting Component
Differences between canvas and screen painting merge and creativity expands when painting whole images, small sections or retouching a style by hand with the Paint Module.
Plug-in Mode
Fits into your workflow as a standalone versione or a plug-in for Adobe® Photoshop® Corel® PaintShop Photo® Pro and even Painter.
Enhanced Performance
Faster render engine that takes advantage of your processor cores and memory to boost the speed of your day-to-day tasks and large image rendering.
Simple Interface
Easy to use interface and feature set with well designed spacing for a more efficient workflow. Choose between 8 languages: French, Italian, German, Portuguese, Spanish, Russian, Polish, and English.
Increased Efficiency
Apply styles on a set of large images, video and animation frames using our batch processing feature improving your productivity and efficiency.
Go Beyond the Digital Art Studio
Publish, share, or sell your unique oil painting, pencil drawing, abstract art style with your author name, website, copyright information, and commentary.
Numerous Image Formats
Flexible multiple file import formats (JPEG, PNG, BMP, TGA, GIF, TIF, PSD, ABR) and multiple file save formats (JPEG, PNG, BMP, TGA, GIF, TIF or PSD).
Download PostworkShop Professional 3