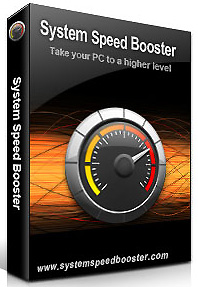 Let's find out: How outdated are you?
1. Paying a large amount of money for Windows upgrades.
2. Enduring the slow speeds, the frequent crashes, the sudden errors of your PC.
3. Have no clue of how to remove all of the troubles.
4. Still have no idea of how to explore the deep potential of computer.
If so, System Speed Booster is just what you need to take you up to date. It charges nothing to allow you enjoy the no error system, faster speed, clean and safe network. A couple of clicks, you will make your computer as perfect as new with System Speed Booster in no time.
Highlights of System Speed Booster
Streamline Registry
By scanning and removing all the obsolete registry entries, System Speed Booster will make your Windows registry compact and clean to speed up the running of your PC.… [ Read more ]