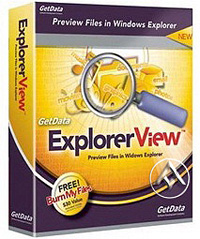 Explorer View file viewer technology instantly previews files and email attachments. It includes a PowerPoint viewer, Word, Excel Visio, PDF and DWG viewer, even if these original software applications are not installed.
Explorer View file viewer for Windows Explorer
Instant file viewer for more than 100 file types, including: a PowerPoint viewer, Visio, DWG viewer, Excel, PDF, AutoCad and many more. Explorer View works inside Windows Explorer. View files even if you do not have the creating application installed. Listen to songs, play video, and even copy, paste and print from the file viewer.
FEATURES :
Improve the productivity of your employees
Keep networks clean from multiple unwanted 3rd party tools
Reduce the risk of accessing unknown file types
Simple to use, no staff training required… [ Read more ]