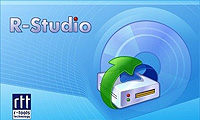 R-Studio is a family of powerful, cost-effective disk recovery software. Originally developed by R-Tools Technology, Inc. for experienced data recovery professionals, R-Studio has been redesigned as a scalable, user-friendly all-in-one data recovery tool. By coupling our most advanced file recovery and disk repair technology with an intuitive user-interface, R-Studio provides enterprise and professional-level data recovery specialists the tools they need without hindering the experience of entry-level users.
R-Studio runs on Mac, Windows, and Linux * and can recover data from local disks, removable disks, heavily corrupted disks, unbootable disks, clients connected to a local area network or the Internet. As a highly scalable, flexible, and deployable data recovery solution, R-Studio is an invaluable tool for data recovery operations large and small.
No matter the platform of the host or client or the physical location of the disk, R-Studio can quickly and effectively recover lost data from damaged, formatted, repartitioned, or deleted disks.
R-Studio's key data recovery features include:
Drive recovery for all major file systems, including FAT12/16/32/exFAT, NTFS, NTFS5 (created or updated by Windows 2000/XP/2003/Vista/2008/Win7), HFS/HFS+ (Macintosh), Little and Big Endian variants of UFS1/UFS2 (FreeBSD/OpenBSD/NetBSD/Solaris) and Ext2/Ext3/Ext4 FS (Linux).
Recovery of damaged or corrupted partitions.
Recovery of data from repartitioned … [ Read more ]